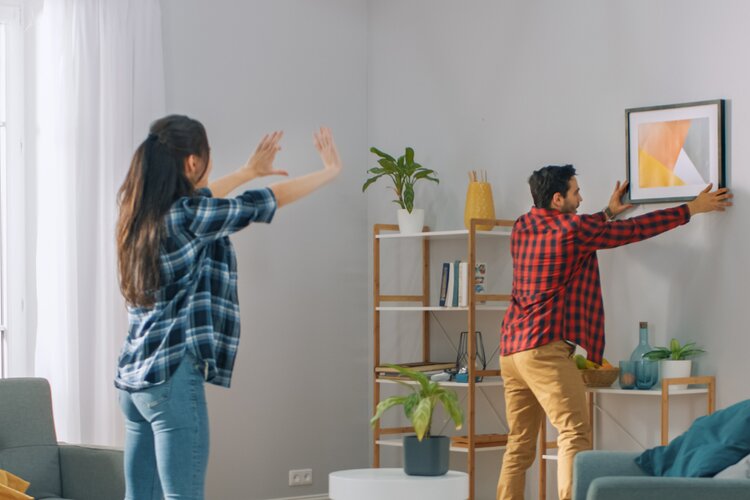 Top 10 Home Decor Trends to Look Out For in 2022
With the amount of time kiwis have had to spend at home in 2021, there's no better time to kick off the new year with a home decor refresh. Giving your home an interior design refresh helps to keep your house stylish in 2022, and the place to be for all your family and friends.
In this blog, we take a look at the top 10 home decor trends that will be taking the interior design world by storm this year.
Top 10 Home Decor Trends in 2022
1. Retro Throwback to the 70s
2022 sees a throwback to the 70s with a vintage theme of chocolate brown, burnt orange, green moss and other neutral colours to make your home pop. Coloured stones and darker woods help to fill the nostalgia if you're taking a trip down memory lane, while also releasing a warm and welcoming atmosphere.
2. Bringing the Outside, In
Indoor plants came back in style in 2021, and it's a nature inspired interior design trend you need to get in on. Not only do your indoor houseplants give your home a natural earthy vibe, they're also fantastic air purifiers, giving your family amazing air quality to breathe safely. With so many types of indoor plants out there, you'll be able to find one for each type of room.
3. Multifunctional Spaces
Unless you're living in a massive house, most rooms in your home will be multifunctional. This would have been seen during the pandemic, with some people using a room as a dedicated home office. This becomes a hot trend in 2022 with the use of fold down beds, cupboard desks and hidden storage.
With many people still working remotely, having a home office space helps to boost your productivity, functionality and practicality. So if you're looking to create more space in your home without having to move to a bigger house, this could be the perfect home decor idea for you.
4. A Minimalist Life
With the annual 'spring clean' throwing out the old and bringing in the new, a minimalist lifestyle is about decluttering your home and stripping away everything to highlight the basic purpose of the room. The basic items you're left with exudes a relaxed living space and the enjoyment of the simple things in life.
5. Mirror Nature
To really make the indoor plants in your home pop and look like a greenhouse, having some large windows and oversized glass increases the amount of natural lighting - for a sustainable and natural looking home. Think about how you can maximize your window space by taking away, or pulling right back, any overhanging curtains that encroach on your natural light sources.
6. Curved Furniture
With straight-lined furniture dominating home decor trends thanks to their sleek design, curved furniture seems to be taking over in 2022. Thanks to their soft edges that blend well in any room, curved furniture simply oozes coziness and safety - which is what you want from your home.
7. Feature Walls
Feature walls are a hot home decor idea for 2022, with everyone having a desire to be bold and splash on some happy colours and patterns. They're super easy to do yourself - all you need is some painting tools and your creative imagination, and you can make a colourful statement in your home.
8. Warm Neutrals
Cool tones and lots of white walls were the go-to for home design colours in the previous years, but 2022 sees a shift towards warm neutral tones for your home. Adding warmer tones like brown, beige or ivory can work in any room in your home, from the bedroom to the living room.
9. Zen Space
Zen interiors are all about what feels right to your senses and what makes you happy. Using simplistic furniture and fresh colours (like pastel blues, greens or a soft pink) creates an atmosphere all about self-care, mental wellbeing and a sense of serenity.
10. Contrast with Velvet
Textiles are making a statement this year, with contrasting and complementing textures adding some 'oomph' to your interior design. Velvet may seem soft at first, but it signifies luxury, prestige and the feeling of comfort - and it's a texture that you can use for your sofas, chairs or cushions to make them the star of the room.

With these top 10 home decor trends set to take the world by storm in 2022, which one (if not more) are you looking to take onboard for your next home interior refresh?
Giving your home an interior design makeover is important to ensure that it's always in style, but while it'll make your house trendy, the refresh itself can leave a mess on your carpets. So to help keep your home stylish and clean, download our Personalised Cleaning Guide today!